The Bethlehem Area Public Library is committed to actively supporting essential conversations and actions to confront racism in America.
This page will feature antiracist resources available in our collections, links to external resources, and information about library programs that promote antiracist conversation within our community and with our patrons.
In our collections
Antiracist reading
Black authors, thinkers, and creators
"Reading Anti-Racist Nonfiction Is a Start. But Don't Underestimate the Power of Black Fiction," Jasmine Guillory, writing for Time Magazine
N.K. Jemisin
One of the most important writers working today, you simply fall in to Jemisin's worlds, care desperately for her characters, and live alongside them as they search, love, struggle and survive. The first author to win the Hugo Award (honoring the best of science fiction and fantasy) three times consecutively, for each volume in her Broken Earth trilogy.
Octavia Butler
Spare and haunting, like a good friend telling you a strange true story by the fireside. Her writing about writing (including essays in Bloodchild) is just as inspiring as her fiction.
Jasmine Guillory
Guillory writes modern romances you just want to hug. Smart, sexy, and so much fun.
Toni Morrison 
To read Toni Morrison, through her fiction or her non-fiction, is to encounter a great mind, and to have your own mind made richer.
Margo Jefferson 
Theater critic and culture writer Jefferson's memoir, about growing up in the 1950s in the upper crust of Black Chicago society–her father was head of pediatrics at a hospital, her mother was a socialite–is as beautifully written as it is illuminating about privilege and race.
Colson Whitehead
Whether he's writing about zombies, the fleeting summer vacations of youth, elevator repair, or putting a postmodern spin on the Underground Railroad, Whitehead is always inventive, always humane, always himself.
Films and documentaries
On Kanopy
In the catalog
Available via Inter-Library Loan (email interlibraryloan@bapl.org to request)
Blackout, dir. by Jerry LaMothe
Middle of Nowhere, dir. by Ava DuVernay
Pariah, dir. by Dee Rees
Upcoming programs
Courageous Conversations: Stamped from the Beginning
A 5-month discussion series on Tuesdays Sept 29, Oct 27, Dec 29 2020, and Jan 26 and Feb 23 2021, from 6:30-8:00 pm EST
Register for each individual session online and receive Zoom information by email.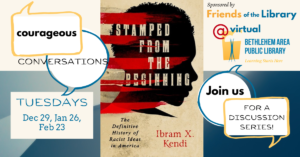 Courageous Conversations at BAPL continues with Ibram X. Kendi's book Stamped from the Beginning: The Definitive History of Racist Ideas in America. The intent is to digest, rethink, and formulate the insidiousness of a deep-rooted ideology: racism. How can we understand the present if we do not study past historical policies? Jefferson Davis, in 1860, stated on the floor of the U.S. Senate, "This Government was not founded by negroes nor for negroes, but by white men for white men." How can we learn to become antiracist if we do not understand the cause and the effect it has on the nation?
We will, therefore, dissect the author's book into a five-part series to understand the many complexities of racist ideas. Once we have deconstructed the psychological origins of racial issues that have plagued us for decades, our next step is to ask, "Where do we go from here?"
Dialogues on Racial Justice: An Introductory Workshop Series on Issues of Systemic Racism in the United States
A 4-week workshop covering how racism is constructed and maintained, historical contexts of systemic oppression and police brutality, and the progress towards equitable reform for restorative justice. Taught by Linda Wiggins-Chavis; thank you, Ms. Wiggins-Chavis!
If you are interested in hearing more about this program or contacting Linda Wiggins-Chavis, please email Janine at jcarambot@bapl.org.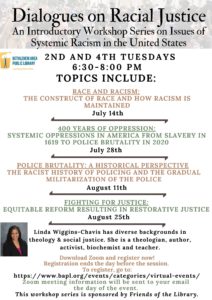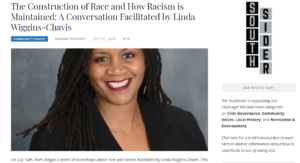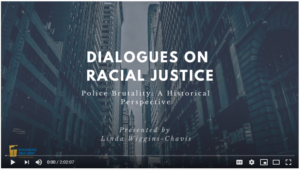 Community suggested resources from Dialogues on Social Justice
BAPL Virtual Film Club for July 2020: The Last Black Man in San Francisco (Available to stream on Kanopy)
Read a review of The Last Black Man in San Francisco in The Southsider!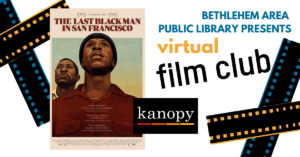 The Clearing: Movement towards Communities of Compassion
A Dancing Mindfulness Gathering with Dr. Alisha Tatem. Thank you, Dr. Tatem, for leading this program!
If you are interested in hearing more about this program or contacting Dr. Tatem, please email Janine at jcarambot@bapl.org.

Black Women Writers: Past and Present
Presented in partnership with Lehigh University Dept. Of English and facilitated by Jo Grim and Shelby Carr

External links
Full length films and other videos from PBS
Bookshare reading lists
Black Film history links
Articles & Podcasts – community suggested resources compiled during Dialogues on Social Justice